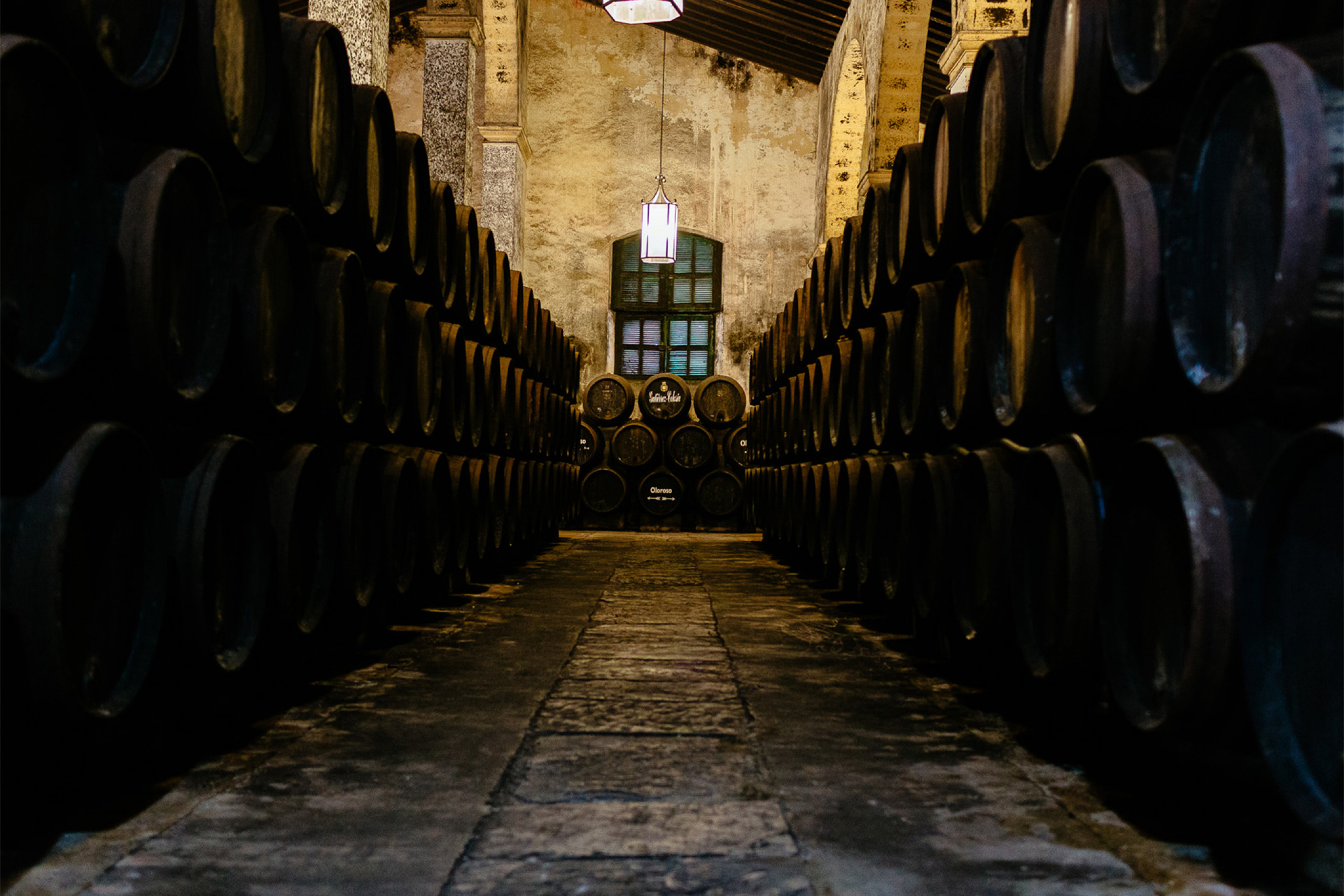 Gutiérrez Colosía
El Puerto de Santa María
One of the smallest bodegas. One of the best wines.
Gutiérrez Colosía is one of the smallest wineries in the entire Sherry area. The bodega is run by the family: Juan-Carlos Gutiérrez, his wife Carmen Pou and their two helping daughters. This family is currently making one of the best finos of the appellation. They have always worked as an almacenista, in other words, they matured the wines in their 'naves de crianza' and then sold them on to large sherry houses who then marketed the wines. The quality of this almacenista was therefore a well-kept secret between the large houses. In 2000, however, it was decided to bottle wines themselves. The bodega itself has existed since 1838, but was owned by the Gutiérrez Colosía family between 1910 and 1920. The current generation of Juan-Carlos and Carmen have been at the helm since 1966.
Gutiérrez Colosía has its vineyards mainly on albariza soils in Jerez Superior (Balbaina Alta, Balbaina Baja and Los Tercios), the typical bright white soils. The conditions for this growth are unique: the bodega is the only one that has its 'naves de crianza' along the banks of the Guadalete River and therefore takes full advantage of the conditions. This is also the area with the best biological maturation.
The Palo Cortado is at least 50 years old in this bodega. The other wines of at least 50 years old are bottled under the name Solera Familiar: Amontillado, Oloroso and Palo Cortado.
All products from Gutiérrez Colosía